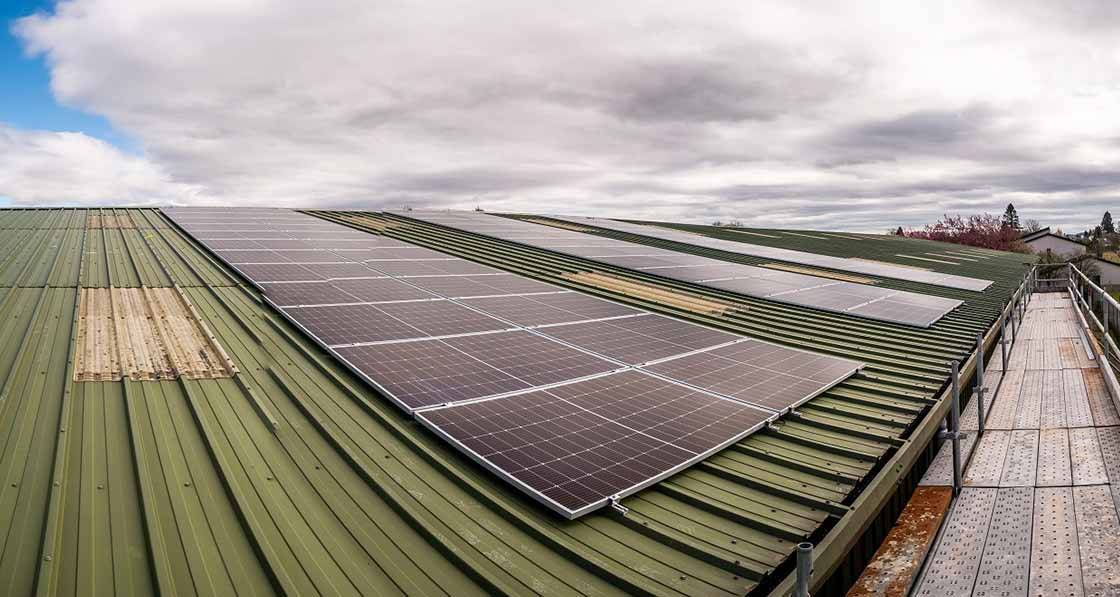 News Desk
Proctor opts for PV to cut emissions
The A. Proctor Group factory in Blairgowrie has recently been upgraded with solar PV panels to provide a significant part of its energy from renewable sources and substantially reduce its carbon emissions.
This article was originally published in issue 45 of Passive House Plus magazine. Want immediate access to all back issues and exclusive extra content? Click here to subscribe for as little as €15, or click here to receive the next issue free of charge
The high-performance 30kWp Solar PV system was installed to the roof at the manufacturing site by specialists Forster Energy.
Based on current electricity consumption, the company said the new system is expected to provide the equivalent of a reduction of 201,741kg of CO2 emissions over 20 years.
The investment is a reflection of the Scottish manufacturer's increased focus on sustainability, with the company emphasizing it is working to ensure that its actions have a positive impact from a social and environmental perspective.
In 2022, the company set up a dedicated sustainability focus group, led by the group's managing director, Keira Proctor. The group includes specialists from technical, operations, manufacturing, IT, marketing, sales, and accounts, and continues to review internal processes and materials and work closely with external supply chains and customers. The company is also driving improvements in the critical areas of reduced waste, and recycling.
Amongst the A. Proctor Group's product portfolio is a wide selection of high-performance products and solutions aimed at helping the energy efficiency of new and existing buildings. The company said the change to a highly efficient renewable energy source at the manufacturer's site is in line with this aim – and with the need to transition businesses to become more sustainable.
Last modified on Wednesday, 23 August 2023 13:42