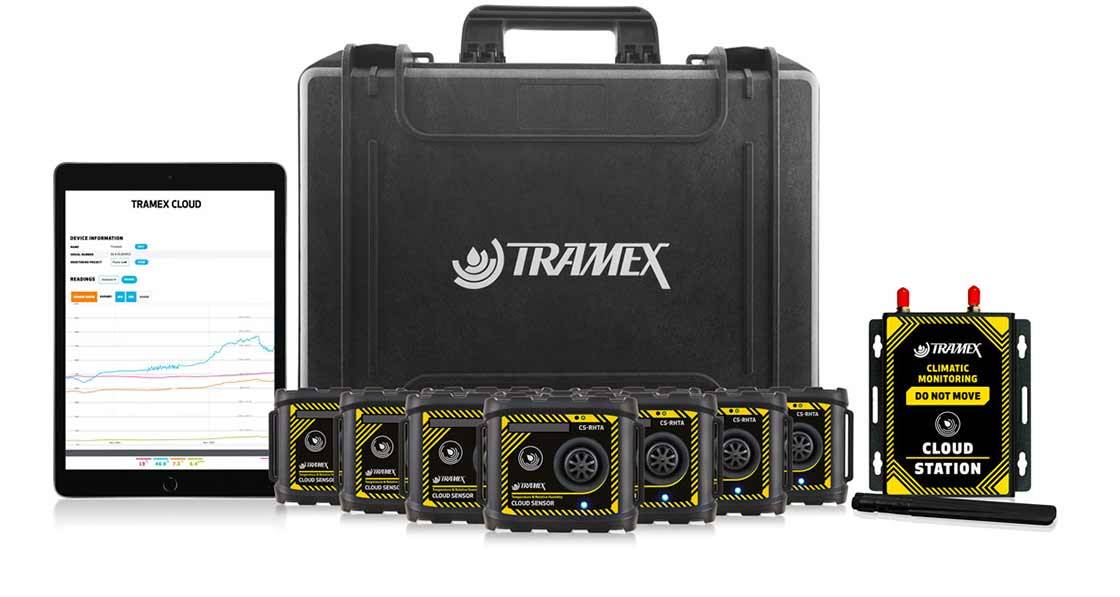 News Desk
Tramex launches remote environmental monitoring system
World-renowned Irish moisture meter pioneer Tramex has launched a new cloud-based system for budding building pathologists – to enable users to remotely monitor buildings and detect potential indoor air quality, temperature and interstitial condensation issues.
This article was originally published in issue 42 of Passive House Plus magazine. Want immediate access to all back issues and exclusive extra content? Click here to subscribe for as little as €15, or click here to receive the next issue free of charge
The Tramex Remote Environmental Monitoring System (TREMS) is a new cloud-based system designed, developed and built in Ireland by Tramex, for the most accurate and reliable monitoring and recording of a projects' environmental temperature and humidity conditions.
With no monthly subscription fees, SIM included for 4G coverage, up to 15 years battery life, exceptional accuracy, and an easy-to-use and secure cloud-based platform, the Tramex Cloud provides simple reporting, parameter adjustment, alert notifications and downloadable data. The system enables users to monitor sensors from multiple buildings, floors or projects, or multiple rooms within a single building without having to set foot on site once the system is set up.
"All of your projects' environmental data can be monitored remotely, any time, any place, from anywhere," said Tramex's head of monitoring Ryan Stanley. "TREMS is your reliable partner for precise and accurate remote temperature and humidity monitoring."
Stanley sheds light on how the system works: "Tramex Cloud sensors are placed in the required areas and send temperature and humidity readings to the user's Tramex Cloud station. The secure network then connects to the Wi-Fi supplied by the Tramex station and sends all data to the Tramex Cloud platform. In your Tramex Cloud account all collected data can be viewed as files and in visual charts or graphs and compiled into reports. Why drive to a single site to take readings, when you can surf to the Tramex Cloud and monitor many projects all in one place with no subscription fee."
A secure logging-in process into the Tramex Cloud allows required personnel access to the temperature and relative humidity data.
All temperature and humidity readings are stored on the Cloud platform and can be downloaded as CSV, Excel files or jpegs. Reports are generated for a quick glance view with colour-coordinated lines for even easier viewing.
If the parameters on site are of a critical nature, TREMS can issue alert notifications if the sensor readings reach the set parameters. Alert notifications can be sent to site agents for a quick resolution, or to an office for reference. Project information can be made accessible to all that require it.
A family-owned Irish company founded in 1974, Tramex developed the world's first non-destructive moisture meter, and their solutions – which also include interstitial probes – are used by experts and building professionals around the world to understand how buildings behave in terms of moisture and temperature.
For more information visit: https://tramexmeters.com/remote-environmental-monitoring