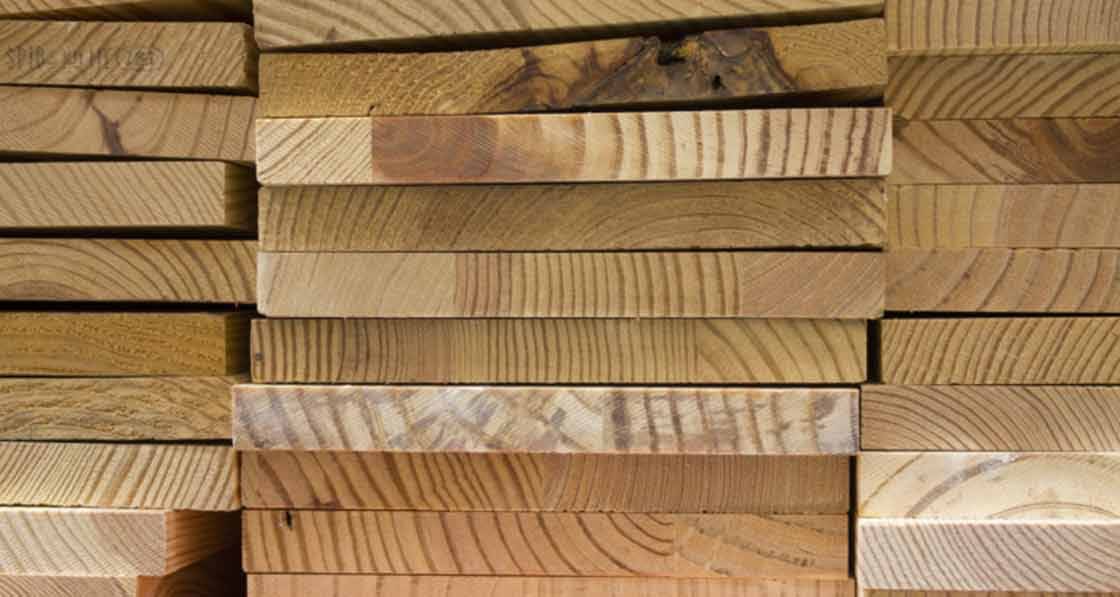 Mass timber consultation: have your say by 21 April to change the rules
Mass timber comes into its own in terms of decarbonising tall buildings, which tend to rely on high embodied carbon materials such as steel and reinforced concrete. But regulatory change is needed to enable mass timber to fulfil its potential, as IGBC head of policy and advocacy Marion Jammet explains.
As our industry works to reduce its embodied carbon emissions and reach its 2030 climate targets, several challenges become evident. These include regulatory barriers, and the urgent need to review our building regulations to better support re-use of our existing building stock, as well as our transition to lower carbon-intensity materials. The Technical Guidance Document (TGD) Part B – Fire Safety is open for public consultation till 21 April. As the updated version of the document could be with us for many years, practitioners interested in sustainability should seize this opportunity to contribute to improving its current wording, to better support innovation and the development of mass timber buildings without compromising safety.
Addressing the carbon intensity of construction – The role of timber
Published Environmental Product Declarations (EPDs) show that biobased materials generally have lower embodied carbon production than alternatives such as steel and concrete. Among biobased materials, timber and mass timber construction have received growing attention in recent months. Embodied carbon emissions were discussed in the Dáil in December 2022, and the Seanad passed a motion in November calling for Irish grown timber to become "the material of choice for the substitution of carbon intensive building products for new Irish homes".
Unlike the Japanese, the northern Europeans or the northern Americans, Ireland does not have a culture of building in timber for homes. Although the use of timber frame is growing in low-rise housing schemes in Ireland, they only account for 48 per cent of new units in this type of development. This contrasts with Scotland, where timber frame houses account for more than 75 per cent of newly constructed homes. Yet, research has shown that mass timber could work equally well within an Irish context (COFORD, 2017). Mass timber structures not only have lower carbon intensity than that of similar concrete or steel structures, but they are also typically less human and resource intensive , and faster to build. Transitioning to more mass timber buildings could hence contribute to a reduction of our carbon footprint, while supporting the faster delivery of affordable homes at scale. Ireland, with a large agricultural sector, could also benefit economically from the development of a sustainable timber industry as proposed in the Government's draft forestry strategy.
Challenges to the use of mass timber construction in Ireland
Mass timber construction is increasingly common across Europe, including for multi-storey buildings. Prominent examples include the Haut residential building in Amsterdam, as well as the T3 Diagonal Mar building in Barcelona, and the Arboretum project currently under construction in Paris.
Besides the public perception of timber buildings, regulatory and financial challenges remain as barriers to its wider use in Ireland. The wording of TGD Part B means that for all practical purposes developing timber structures above 10 m is highly restricted by comparison to other European markets – even for much-needed pathfinder projects. TGD Part B is currently open for public consultation, but the proposed revision will only make it less restrictive for development under 11 m. This is not sufficient to support innovation, and it presents a real risk of blocking the development of these buildings for at least another decade. It is hence critical that all designers interested in sustainability take part in this consultation to ensure mass timber construction is better supported in Ireland. As highlighted in the recently published EU Forest Strategy for 2030, member states should be "encouraged to reflect best available scientific knowledge in the design of regulations favourable to long-lasting wood products, including acting on energy and environmental performance of building and construction products". Other challenges relate to insurances and the availability of sustainably grown, commercial grade timber for use in construction. Wider industry engagement is critical in addressing the first, while the state could strategically support the development of production facilities for biobased construction materials as has been done in Scotland.
The importance of resource efficiency, sufficiency, and circularity
Supporting a greater use of biobased materials, including mass timber construction, while urgently needed, is not a silver bullet.
As the proposed revision of the Energy Performance of Buildings Directive (EPBD) introduces the concept of sufficiency, we should not forget that the greenest building is often the one that already exists. Prioritising what is being built, designing for life, and better using our existing stock must remain a priority. With that regard, an adequate revision of TGD Part B should first and foremost support mass timber roof extensions to existing buildings, including above 11 m. While retaining existing structures and preventing demolitions is key in reducing embodied carbon emissions, increasing density can contribute to a reduction in our carbon emissions and land-use, hence protecting biodiversity. Cross-laminated timber (CLT) is strong but has a much lower carbon intensity, and is much lighter, than steel, making it ideal to extend buildings. Dismantling barriers slowing down the adoption of CLT for roof extensions to existing buildings is hence key to support the decarbonisation of Ireland's built environment, and the industry-wide effort to reduce the carbon footprint of all projects.
Note: In October 2022, the Irish Green Building Council (IGBC) published its roadmap to decarbonise Ireland's built environment across its whole life cycle. Organisations are encouraged to endorse the "Building a Zero Carbon Ireland" roadmap and to take actions to address whole life carbon emissions at https://www.igbc.ie/building-a-zero-carbon-ireland/.
Last modified on Thursday, 13 April 2023 10:13