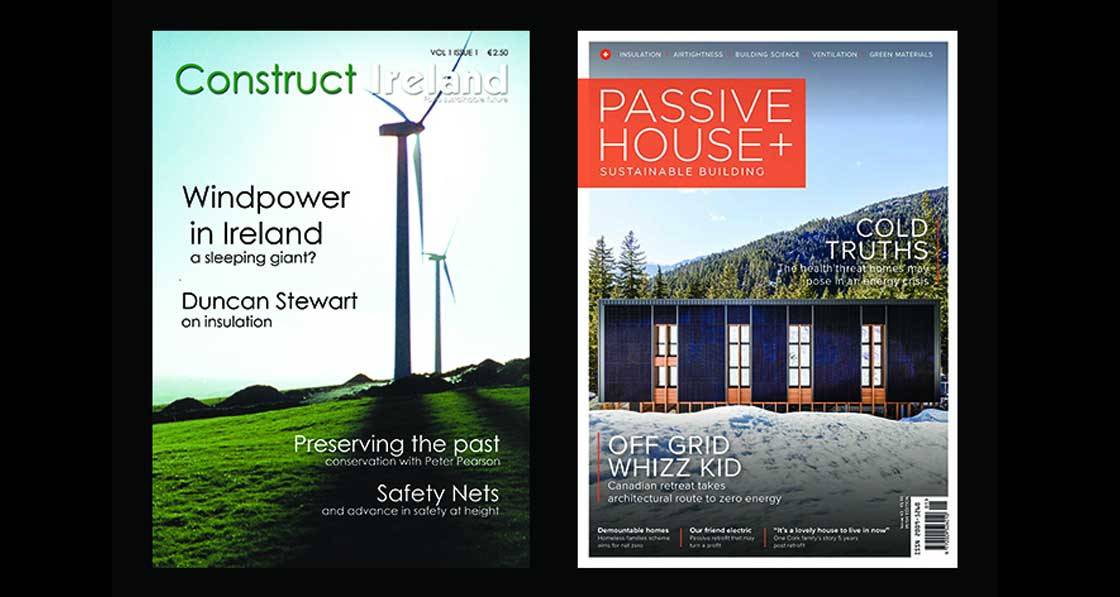 News Desk
Podcast: what we've learned from 20 years in green building mags
To kick start the new year, have a listen to co-founders Jeff Colley and Dan Hyde on what they've learned in the 20 years since our first issue came out.
Click here to hear an oral history of Passive House Plus and 20 years in green building.
Happy New Year!
20 years ago the first issue of our magazine came out.
More accurately, it was this magazine's predecessor Construct Ireland, which started landing on the desks of unsuspecting Irish construction professionals in January 2003.
Just imagine that: the audacity of trying to pontificate on sustainable building to people caught in the teeth of the Celtic Tiger.
So much has changed over the proceeding decades, and to mark the occasion our editor Jeff Colley spoke with fellow Construct Ireland co-founder Dan Hyde on the latest episode of Zero Ambitions, a podcast Jeff, Dan and Alex Blondin co-host on decarbonising buildings. PH+ readers are bound to find Zero Ambitions enjoyable and insightful.
The podcast has been going over a year at this point, with a list of guests including Ireland's Minister for the Environment Eamon Ryan, Scotland's Minister for Zero Carbon Housing Patrick Harvie and incoming RIBA president Muyiwa Oki, with other highlights including Lisa Pasquale's deep retrofit to a Glasgow tenement flat, and fascinating contributions from PH+ reporter Kate de Selincourt and columnist Dr Peter Rickaby among countless others.
To listen (and please be sure to subscribe and review it) click here
Last modified on Friday, 06 January 2023 11:16