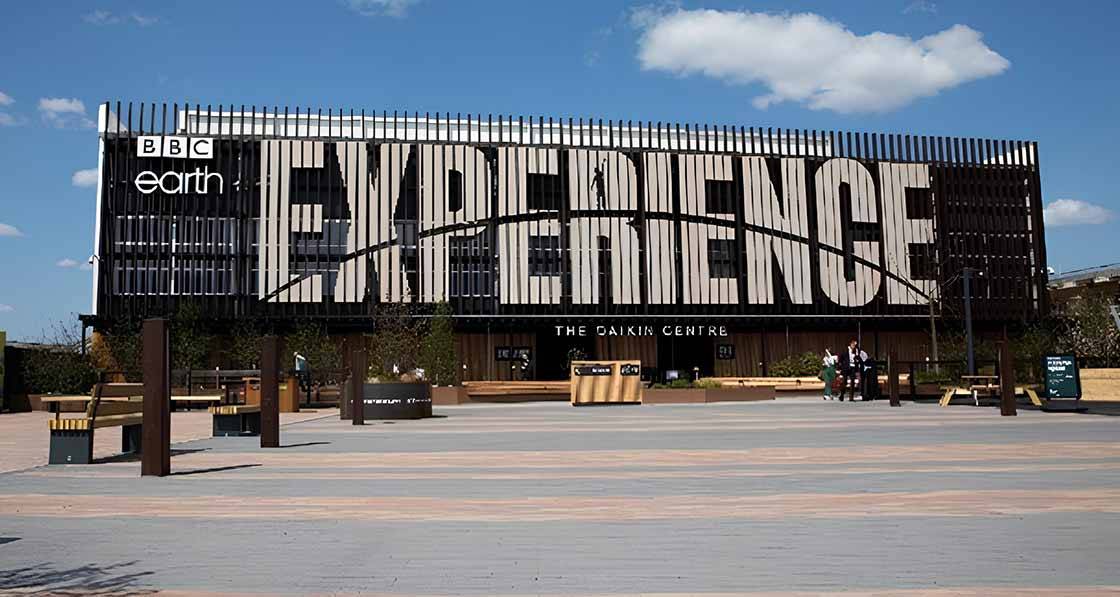 News Desk
Daikin sustainable solutions on display in BBC Earth Experience
Heat pump giant Daikin has sponsored a groundbreaking sustainable building in London, for the BBC Earth Experience.
This article was originally published in issue 45 of Passive House Plus magazine. Want immediate access to all back issues and exclusive extra content? Click here to subscribe for as little as €15, or click here to receive the next issue free of charge
The newly opened Daikin Centre, a new immersive attraction in the centre of London offers visitors the chance to experience the extraordinary diversity of our seven unique continents on the most epic scale, featuring bespoke narration from Sir David Attenborough – housed in a new, purpose- built, demountable venue equipped with the very latest heating, ventilation and air conditioning system to offer fresh air and climate control, in a highly energy efficient way.
BBC Earth Experience showcases footage, including extended scenes to fully immerse the visitor, and music from the BBC Studios Natural History Unit television series Seven Worlds, One Planet, projected on multi-angle screens using the very latest digital screen technology.
Located in London's Earl's Court, the 1,608 m2 attraction offers a truly transformative experience that will allow audiences of every age to feel like they've stepped into the natural world, losing themselves in boundless wonder as they travel to far flung places.
Built by contractor Neptunus using the Evolution- structure, the temporary building can be built rapidly with insulated and soundproofed roof and wall panels. This makes it ideal for longterm events or studios. Neptunus finished the structure in December. It has been fitted with multiple multi-angle screens suspended from the roof of the structure and the latest digital screen technology to fully immerse the visitors to experience the extraordinary diversity of seven unique contents.
Seeking to educate audiences on the benefits of low-carbon heating and cooling solutions, Daikin's UK business has installed nine customised air handling units, to offer highly flexible ventilation. The units serve different zones throughout the Daikin Centre, ensuring maximum visitor comfort, and a regulated source of fresh, healthy air.
Meanwhile a state-of-the-art Daikin VRV 5 Heat Recovery heat pump has been chosen for the front of house and first-floor educational spaces and staff areas, to deliver superior indoor climate control with a minimal carbon footprint.
Daikin said a combination of performance developments and technologies means that Daikin's VRV 5 Heat Recovery is the ideal solution for projects such as this, where environmental impact is a top priority. "Daikin's unique climate control systems have been purpose-engineered to meet the demands of modern buildings while also minimising their carbon footprint," the company said.
Last modified on Wednesday, 23 August 2023 13:52