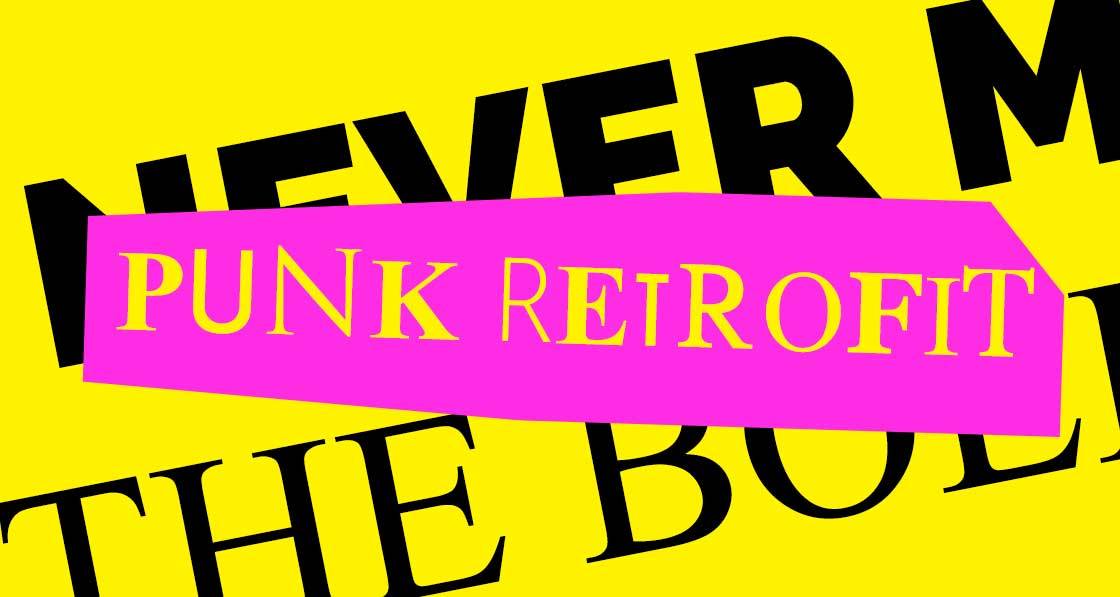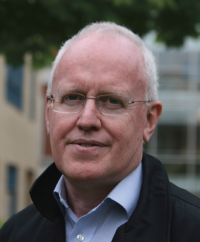 Peter Rickaby
Punk retrofit: fighting the lack of vision on energy upgrades
In the aftermath of COP26, Dr Peter Rickaby asks what is the government's plan to deliver the deep, whole-house, quality-assured retrofits needed to get us to net zero by 2050?
This article was originally published in issue 41 of Passive House Plus magazine. Want immediate access to all back issues and exclusive extra content? Click here to subscribe for as little as €10, or click here to receive the next issue free of charge
In the disappointing aftermath of COP26, I was part of a WhatsApp group called 'Punk Retrofit'. Members were professionals disgruntled that despite the UK's commitments, insufficient progress is being made with domestic retrofit, on which achieving our 'net zero carbon' target depends. They were also disappointed by an apparent loss of commitment to the quality assurance process developed after the Each Home Counts review.
At the beginning of the last decade domestic retrofit was placed in the hands of an installation industry that was untrained, with little understanding of building physics, moisture risks or retrofit risk management, and which was fragmented into 'silos' around individual measures. Retrofit professionals, with more knowledge (learned from Retrofit for the Future, CoRE, RE:NEW, the STBA and elsewhere) had been excluded from The Green Deal and ECO. It is not surprising that much retrofit went horribly wrong, damaging public and government confidence in the industry. Potential funding bodies were not impressed.
The Each Home Counts review was established in 2014 to protect people's homes and health against poor retrofit and to restore confidence in the industry. The report was published in December 2016, and government recently reaffirmed its commitment to implementing the recommendations in full, but it appears to have lost its way. We know how to do safe, healthy retrofit.
Knowledge has been embedded in the BSI Retrofit Standards Framework, including Publicly Available Specification (PAS) 2035, that was developed in response to one of the Each Home Counts recommendations. But that knowledge is not being adequately disseminated.
A key recommendation of Each Home Counts was the establishment of an information and advice hub to inform the public and industry. The implementation board was clear that the hub must be authoritative, independent and publicly funded.
The hub is needed without delay – it is the only recommendation of Each Homes Counts that has not been implemented. Another view of the Each Home Counts implementation board was that the recommended retrofit quality mark should be public-facing (part of the process of restoring confidence) and that it should have the 'teeth' to curb poor practice. The role was given to TrustMark, which has no public profile, and which is funded via the certification bodies to which retrofit installers belong.
How can a gamekeeper be funded by the poachers? The funding arrangements for TrustMark create a conflict of interest that does not help with its mission of protecting homes and occupants' health.
Another recommendation of Each Home Counts was to move away from measures- based incremental retrofit towards more robust whole-dwelling retrofit, a change that removes many risks to people's homes and occupants' health. During the development of PAS 2035 it was acknowledged that many owner-occupiers and landlords cannot afford to improve their homes all at once, to the extent needed. In response, PAS 2035 requires a retrofit process in substantial stages, using the 'fabric first' approach, and based on a whole-dwelling assessment, an improvement option evaluation and a medium-term improvement plan.
'Substantial stages' means, first, improvement of the whole building fabric (plus ventilation), then decarbonisation of building services (heating and hot water); and then the use of renewable energy systems to top up to zero carbon if necessary. Yet government continues to promote measures-based retrofit funding programmes involving pre-determined measures, and although packages of measures are encouraged, the funding caps are inadequate and the timescales are often unachievable.
A programme with a funding cap of £15,000 should support, as first priority, building fabric retrofit (and ventilation), and leave decarbonisation to the next stage. Mixed messages about 'step by step' retrofit are confusing and unhelpful.
Participants in the Punk Retrofit discussion complained that installers, not retrofit professionals, have the ear of BEIS when it comes to standards and quality assurance in domestic retrofit. This is despite the evidence from Each Home Counts that installers are part of the problem, not part of the solution.
The BSI Retrofit Standards Task Group now plans to change the focus of PAS 2035 from professionals and installers to professionals and contractors. In this context it is time for the government to listen to experienced individuals and organisations who know what they are doing, rather than to inexpert and differently motivated trade groups and certification bodies who make the most noise.
All low carbon heat options (heat pumps, heat networks, hydrogen, renewables) require demand reduction. They are also surrounded by uncertainty that will not be resolved for years, so today the only 'no regrets' strategy is demand reduction through retrofit. However, the UK government appears to be ducking the challenge. We will not achieve net zero carbon by 2050 without inspiring leadership, a clear strategy and courageous policy. Unfortunately, too little, too late, with no sense of urgency and a reluctance to communicate inconvenient truths, seems a good characterisation of current policy