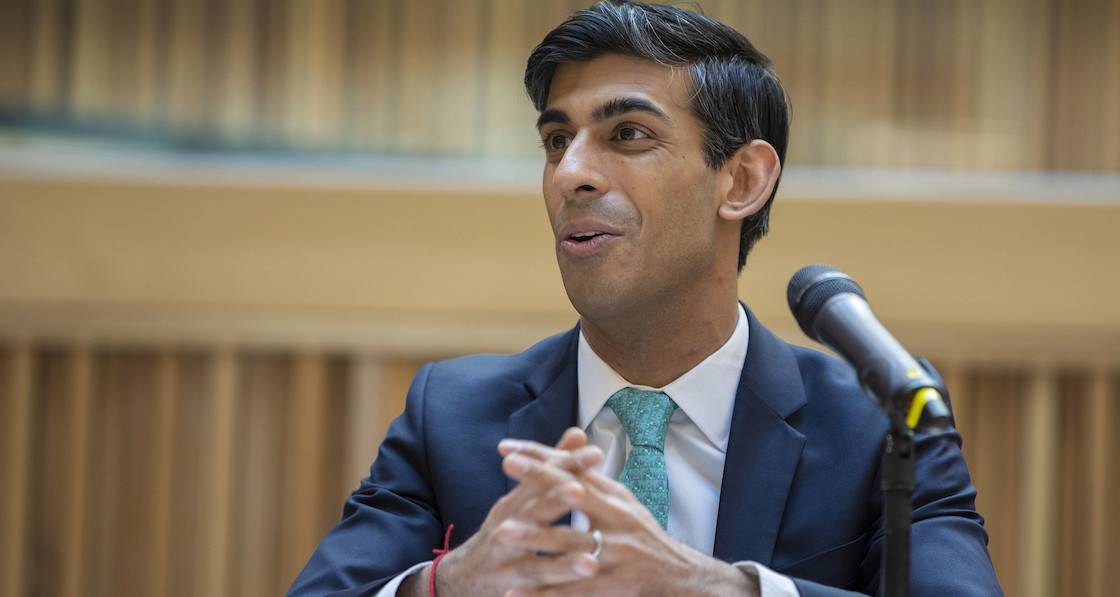 Chancellor Rishi Sunak launched the Green Homes Grant in September 2020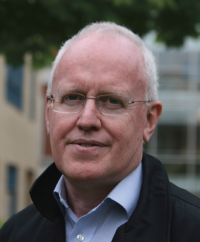 Peter Rickaby
Green Homes Grants: where did it go wrong, and what comes next?
The Green Homes Grant scheme failed because politicians failed to heed more than a decade of lessons about how to do retrofit well, writes Dr Peter Rickaby, and now there will be an even bigger hill to climb.
Recently, I made a list of the UK government's domestic retrofit programmes since before 2010. It's not an exhaustive list, and doesn't include programmes run by city authorities, but there are thirteen schemes on it. Most schemes had a fuel poverty focus or were aimed at social landlords. Five schemes were aimed at owner-occupiers, of which four failed or have been closed (notably the Green Deal).
Among the five ongoing programmes are the regional retrofit supply chain pilots, the venerable Energy Company Obligation (ECO) scheme and new programmes for social housing and local authorities. Five schemes delivered individual improvement measures, two delivered multiple measures, and four promote whole-house improvement. Two more schemes are forthcoming.
Against this scatter-gun background, the failure of the Green Homes Grants vouchers scheme is not surprising. Officials at the Business, Energy and Industrial Strategy department (BEIS) have been working with industry since 2009 to understand domestic retrofit, identify and manage risks, define what good retrofit looks like, and develop standards.
We have had the Retrofit for the Future programme, Scaling Up Retrofit, the EU-funded Centre of Refurbishment Excellence (CoRE), the Greater London Authority's RE:NEW programme, the ECO scheme, the Each Home Counts review and the development of the new domestic retrofit standard, PAS 2035. We have also had the Green Deal communities programme, the retrofit supply chain pilots and the Whole-House Retrofit competition.
Slowly, the lessons from these schemes have been learned: the need to adopt a holistic, whole dwelling retrofit approach but prioritise the building envelope ('fabric first'); the need to reduce demand before attempting to decarbonise building services; the need to pay attention to the corners, junctions, edges and interfaces, which are the places where retrofit goes wrong; that most retrofit risks are moisture risks; and the critical role of ventilation in protecting buildings and the health of occupants. To disseminate these lessons, we have the Futureproof programme and the Retrofit Academy.
The Green Homes Grants vouchers scheme, announced in mid-2020 and closed less than a year later, was devised not by the BEIS officials who have supported and shared the learning, but by a team at 10 Downing Street and the Treasury, during the hegemony of Dominic Cummings. It was conceived not as a retrofit programme but as a post-pandemic job creation scheme. The budget was £1.5 billion, but the scheme delivered only £190 million worth of retrofit, and there is some evidence that the number of jobs in the retrofit sector went down.
The scheme was poorly managed by a US-based company appointed because it was the only tenderer able to meet the start date. Householders had difficulty finding installers and getting their applications approved, and the installers themselves experienced such long payment delays that some were forced to withdraw.
That is not all that was wrong. The Green Homes Grants vouchers scheme adopted a measures-based approach, despite all the lessons from the last ten years indicating that measures-based retrofit leads to poor outcomes, under-performance and dissatisfied customers, and that whole-dwelling retrofit is more effective and less risky.
If retrofit goes wrong at the corners, junctions, edges and interfaces then those are the places schemes have to focus on, instead of letting thermal bridging, airtightness and ventilation issues fall into the cracks between measures. The industry, with BEIS's encouragement, has been moving slowly from measures-based to whole-dwelling retrofit, and is scheduled to complete the transition by the end of June 2021, but the Green Homes Grants vouchers scheme ignored this process.
Finally, although the new domestic retrofit standard PAS 2035 was published in 2019, there were not enough trained retrofit coordinators (a role required by PAS 2035) in 2020, so the Green Homes Grants vouchers scheme adopted an older, outdated standard, PAS 2030:2017, with less onerous requirements, and which is scheduled to be withdrawn in mid-2021. It emerged then that there were not enough installers certified under PAS 2030 to support the scheme.
This is not the end of the story. Cancellation of the Green Homes Grants vouchers scheme in the run-up to the COP26 meeting in Glasgow in November is embarrassing for the UK government, who now need to put something better in its place, quickly. Promising deep reductions in emissions by 2035 without a credible domestic retrofit programme is empty posturing.
The predictable reaction of 10 Downing Street and the Treasury was to blame BEIS for this disaster, and BEIS, listening to installers' complaints that the PAS 2030:2017 standard is too challenging (even though it has been required by ECO since 2017, and in earlier versions since 2011), pointed the finger at the national standards body BSI.
To its credit, BSI responded that both PAS 2030:2017 and PAS 2035 arose from agreed recommendations of the Each Home Counts review, that both standards were developed by consensus of industry representative steering groups and subject to public consultation, and that BEIS had been a sponsor of and active participant in the process. As I write this, the word is that BEIS is to be reorganised and some people will be 'moved on' – so much for ten years of experience.
As Gavin Killip of Oxford University has remarked, we have to disabuse politicians of the notion that retrofit is simple and that jobs can be created simply by throwing money at it. A little patience, listening to its own officials at BEIS, and going with the flow of the transition plan for standards and the training programmes for retrofit coordinators and installers, would have given 10 Downing Street and the Treasury a world-class whole-dwelling retrofit programme that would have spent the £1.5 billion, reduced emissions and created jobs - but it seems politicians will never learn. Now we have a steeper hill to climb.
Photo: HM Treasury, CC BY-NC-ND 2.0
Last modified on Wednesday, 02 June 2021 18:17